How I over winter NUCs.
This is the front of one on my NUCs.
I use a standard disk entrance so I can control the entrance size, especially in the fall when robbing is common. I will close the the opening down to half open or less. It's closed at the moment because I just racked the NUC in it's new winter home and they're not happy about the move.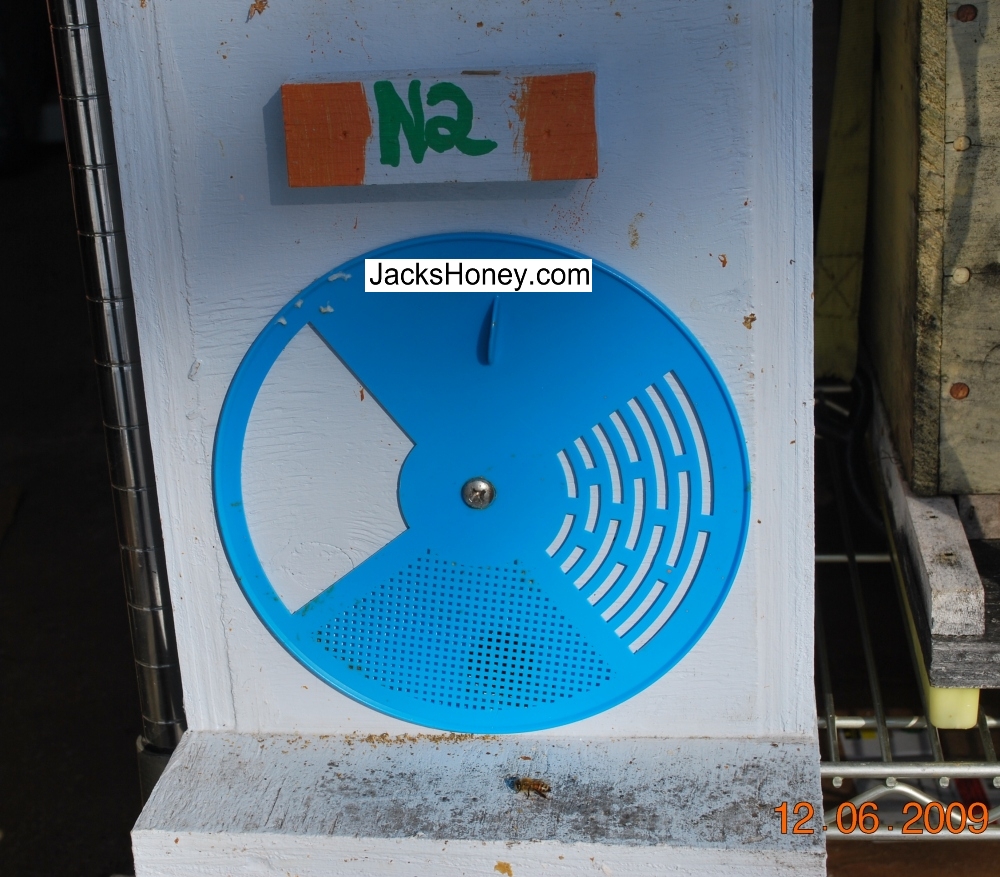 I remove the disk closer in preparation for the containment box.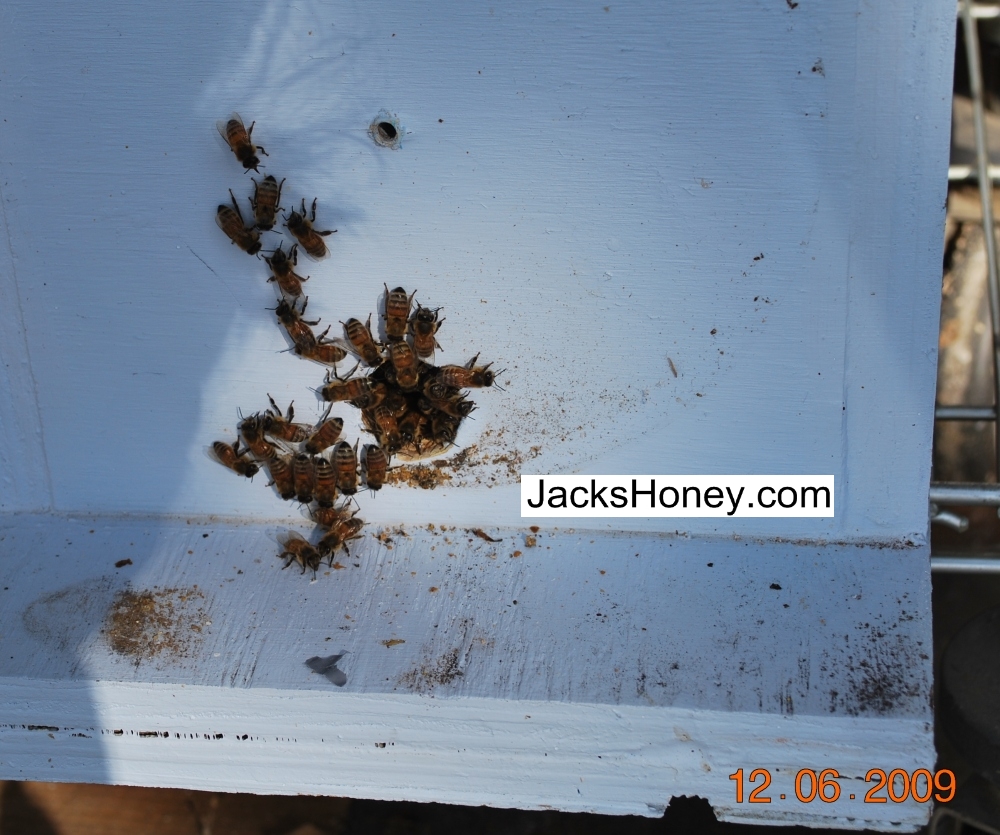 This is a close-up looking through the containment box screen to the entrance hole in the NUC.
Strangely enough the containment box looks very much like a package you would receive bees in the spring.
This box allows them to drag out any dead bees during the winter and gives them a small area to fly in.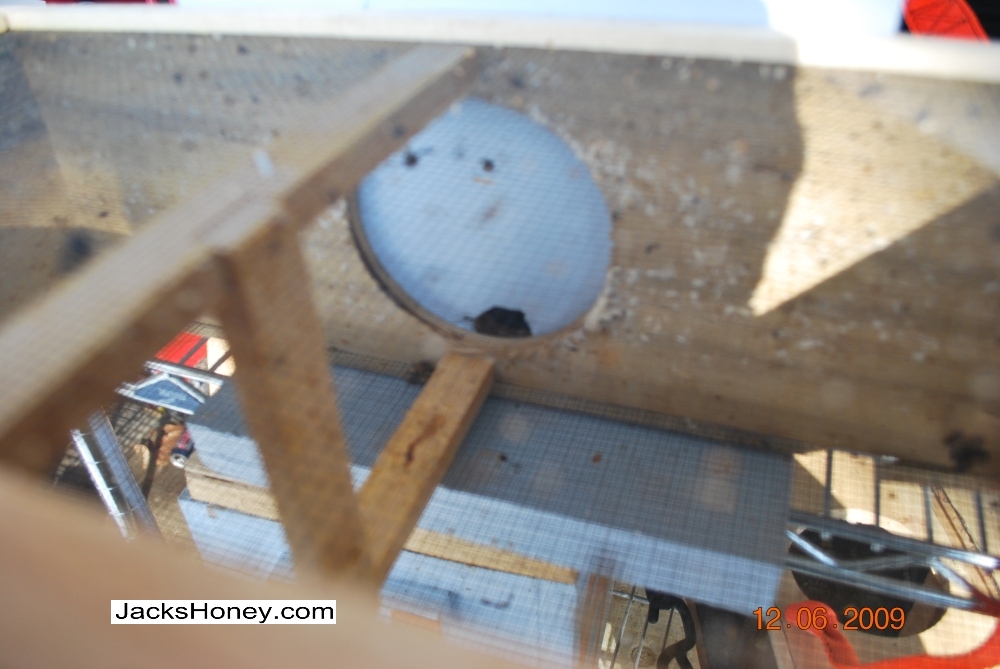 Here are the NUCs on the rack I keep them on for the winter in my garage. Being on wheels makes it easy to move in and out in the spring.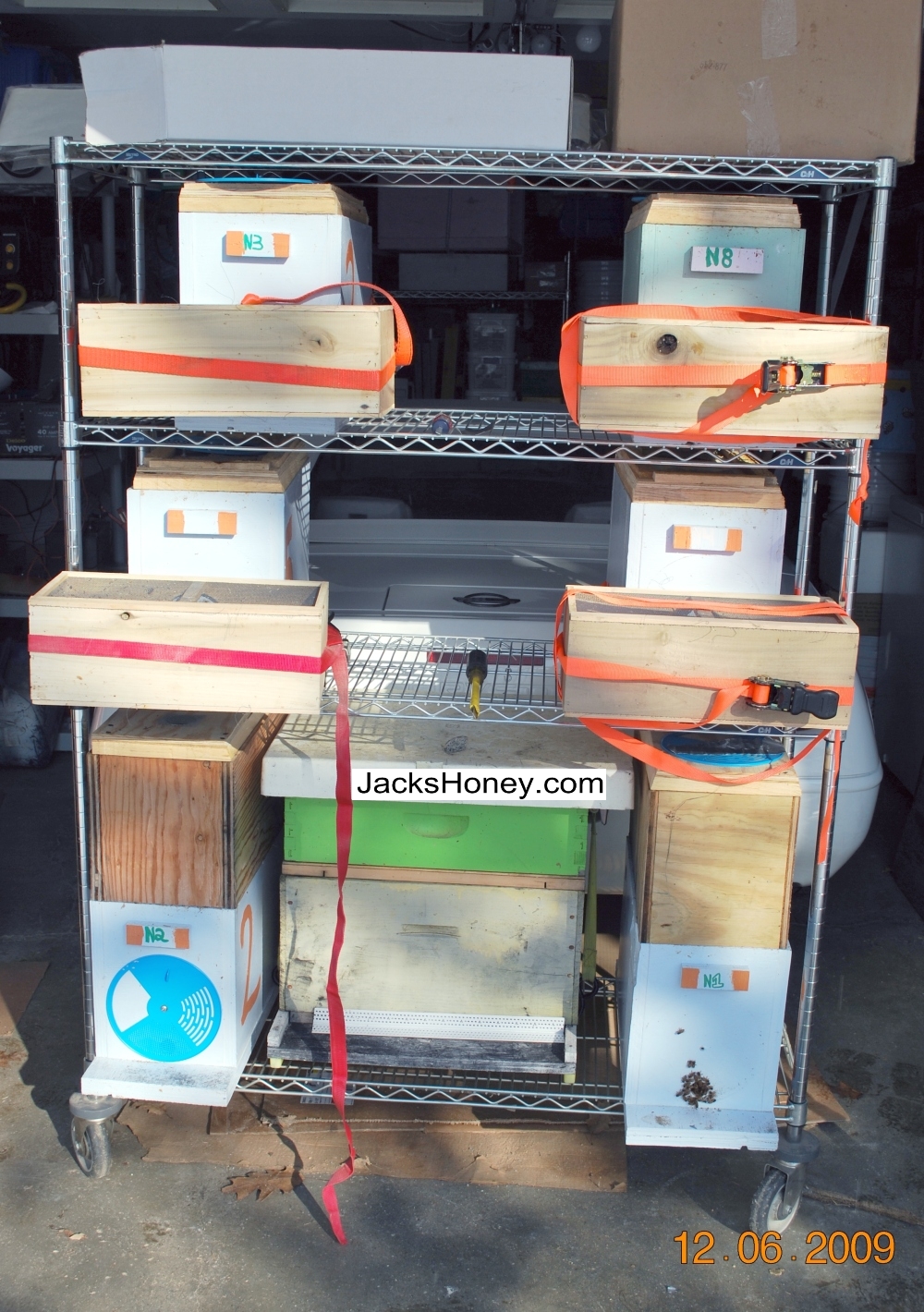 The NUCs are in different stages of preparation for the winter.
The single in the bottom center is a single deep with an empty medium for feeding.
Soon after this, there were three more singles added to the shelf for a total of ten colonies over wintered in my garage.
The labor may be more than some would want to put into NUCs or single story colonies, but each of these have a 2009 queen I had reared.
The way I see it is if you can just keep the small colonies out of the worst part of the winter, you'll be able to sustain your apiary with your own bees should you loose any hives over the winter. Replacing lost hives with your own stock can save some serious money, and time.
Coming into late spring, if you need a queen for a split, you have them at your finger tips. Simple catch the queen, put her in a queen cage that you already had because you are rearing your own queens, (right?) and do a newspaper combine with the NUCs
I always seemed to need a queen on a Sunday morning when they're not available. NOT ANYMORE!!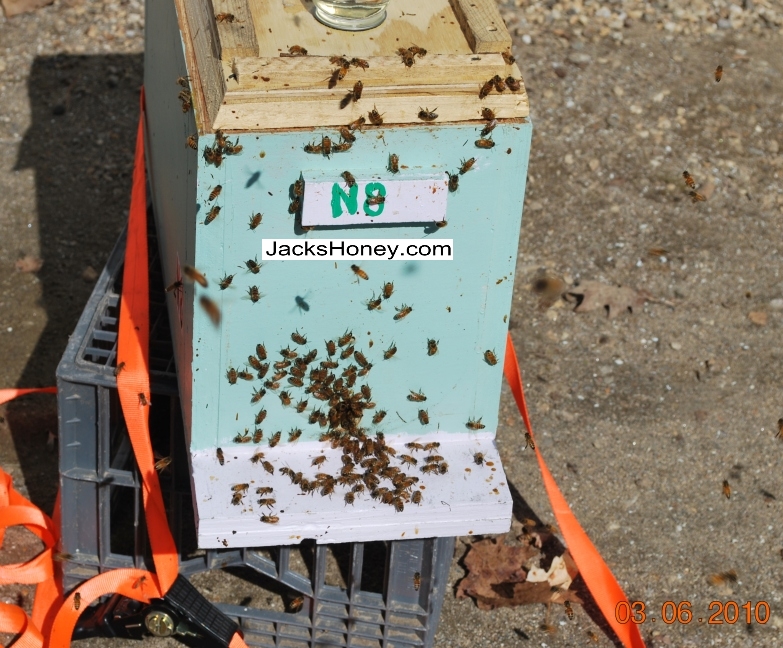 In the spring I remove the containment box and let them fly.