Bears
Candia
5-9-2007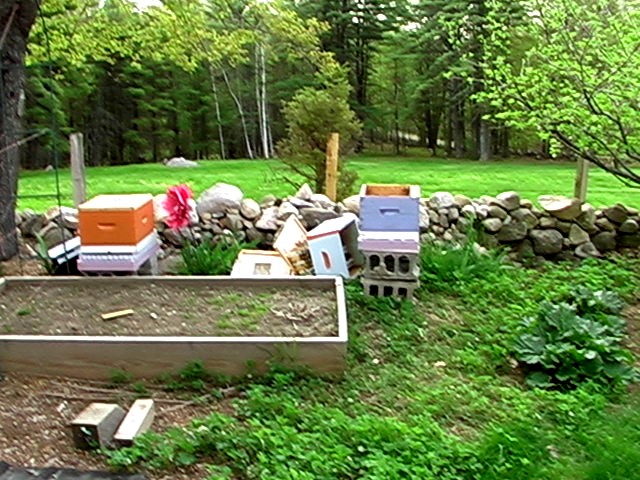 This hive was less than 2 weeks old from the install. The hive on the left only had the outer cover knocked off.
The inner cover was stuck in place enough for the bear to get bored and leave it alone.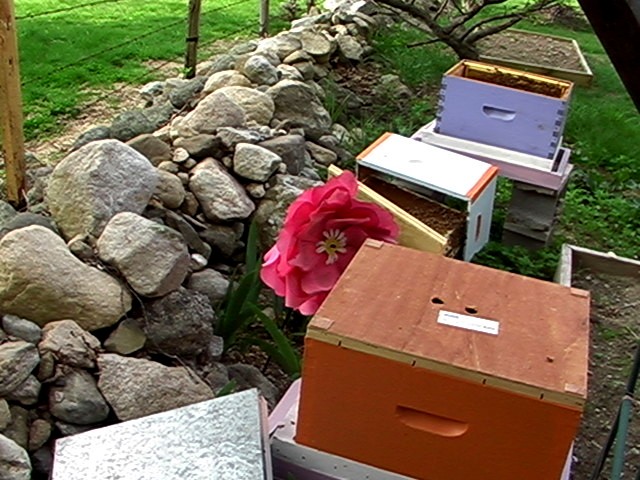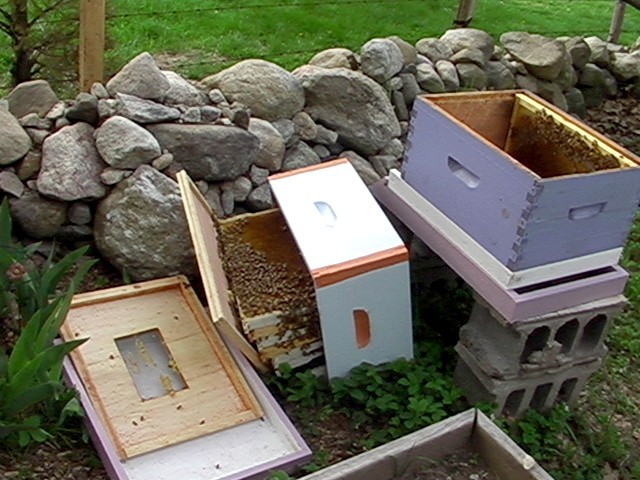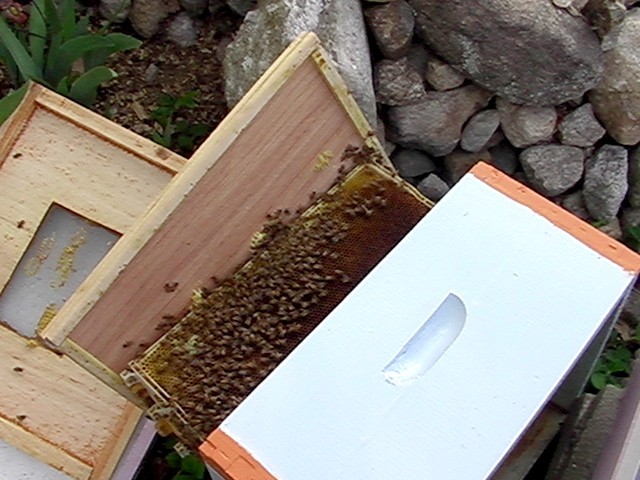 Dunbarton
Claw marks in the comb.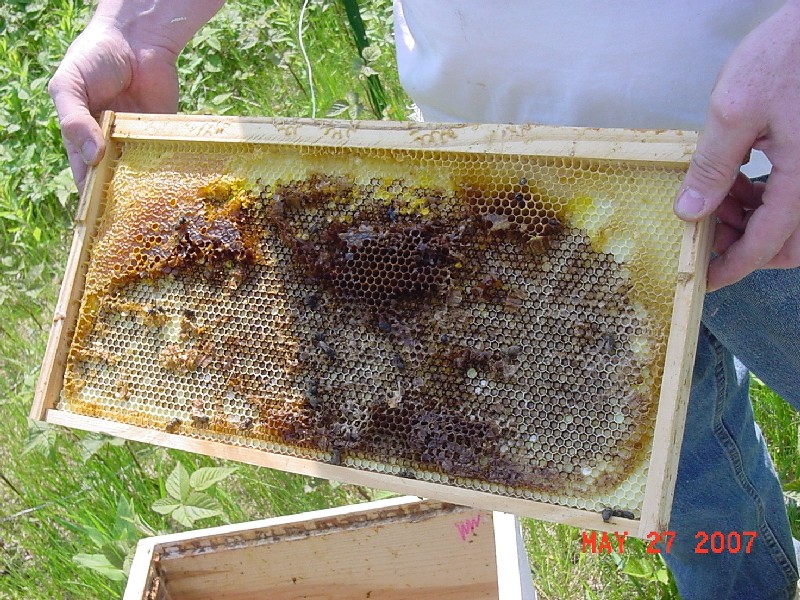 The honey was left behind, but the brood is gone.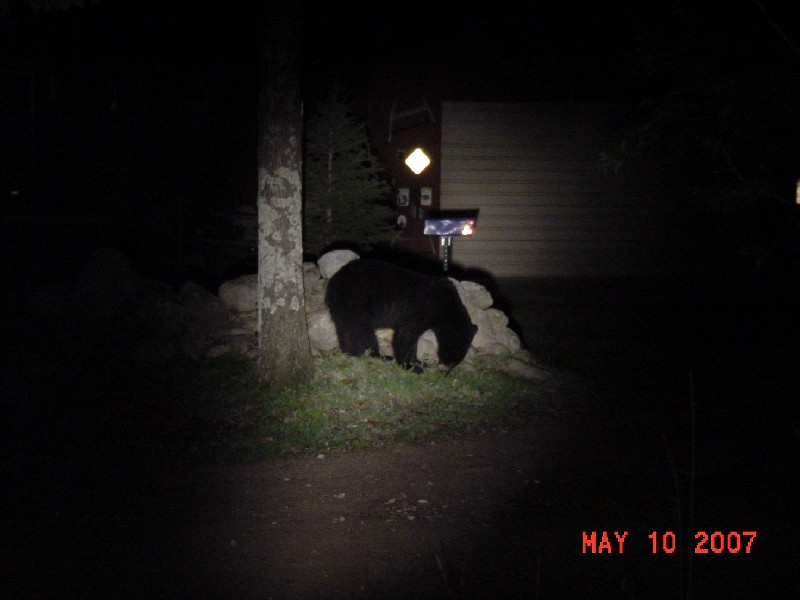 Pictures of the Candia bear.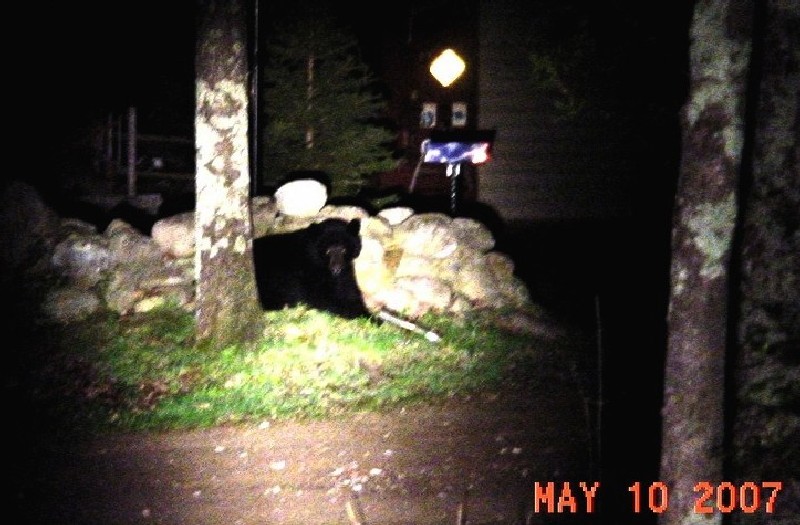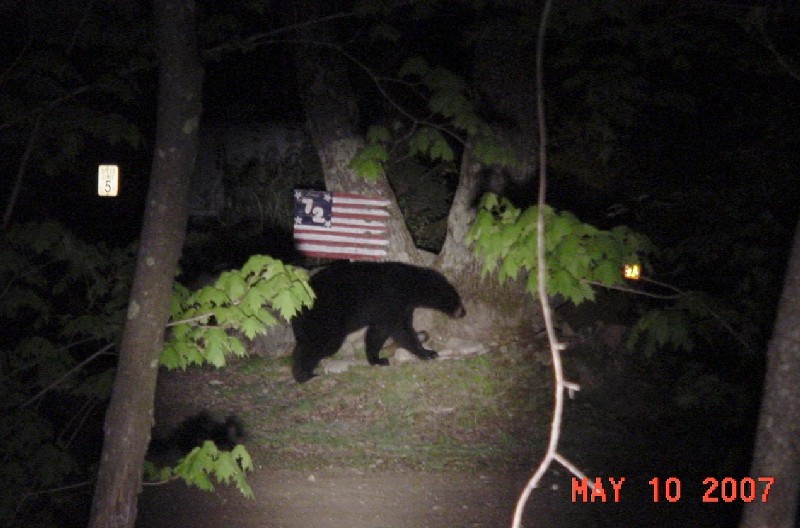 June 6th 2008, back in Dunbarton...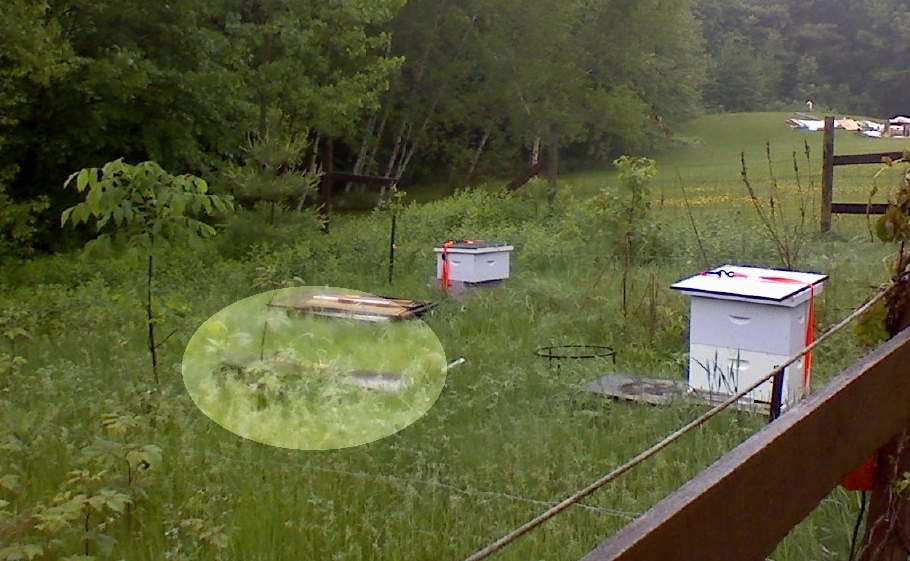 The highlighted area above is where the hive used to be.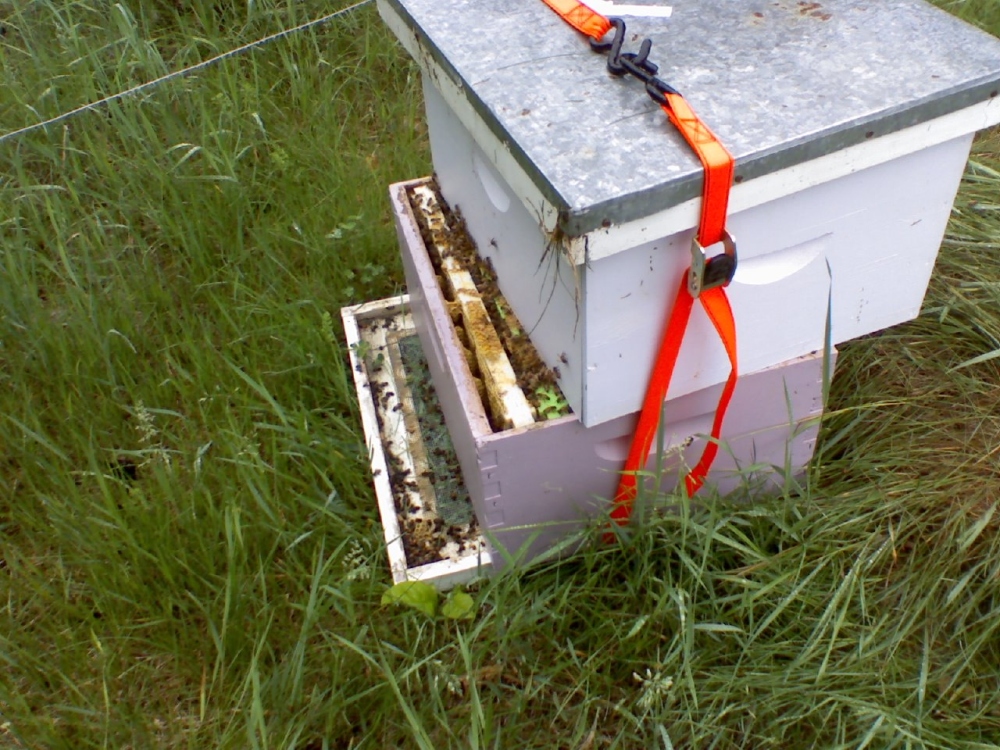 The hive bodies were only slightly a skew.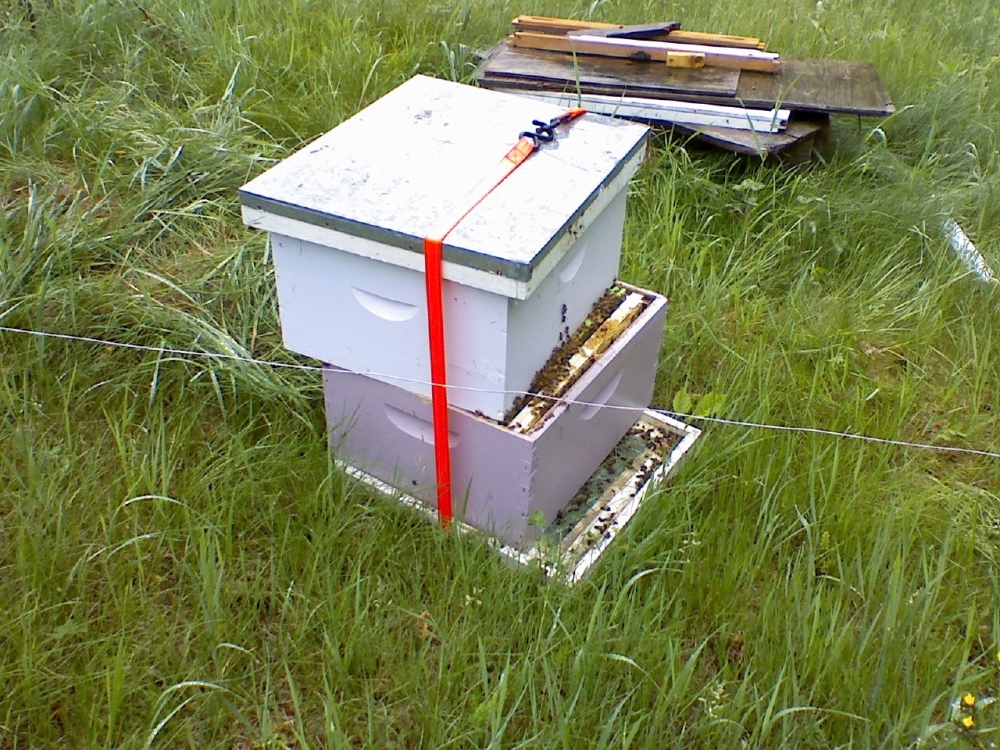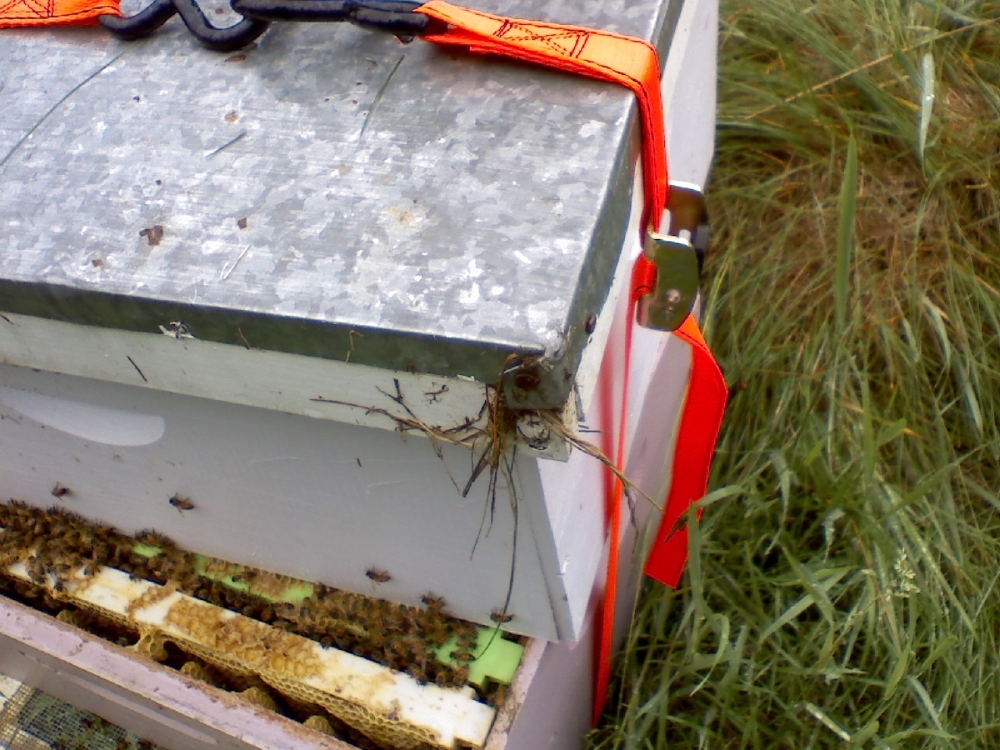 Evidence that the hive was rolled around the bee yard.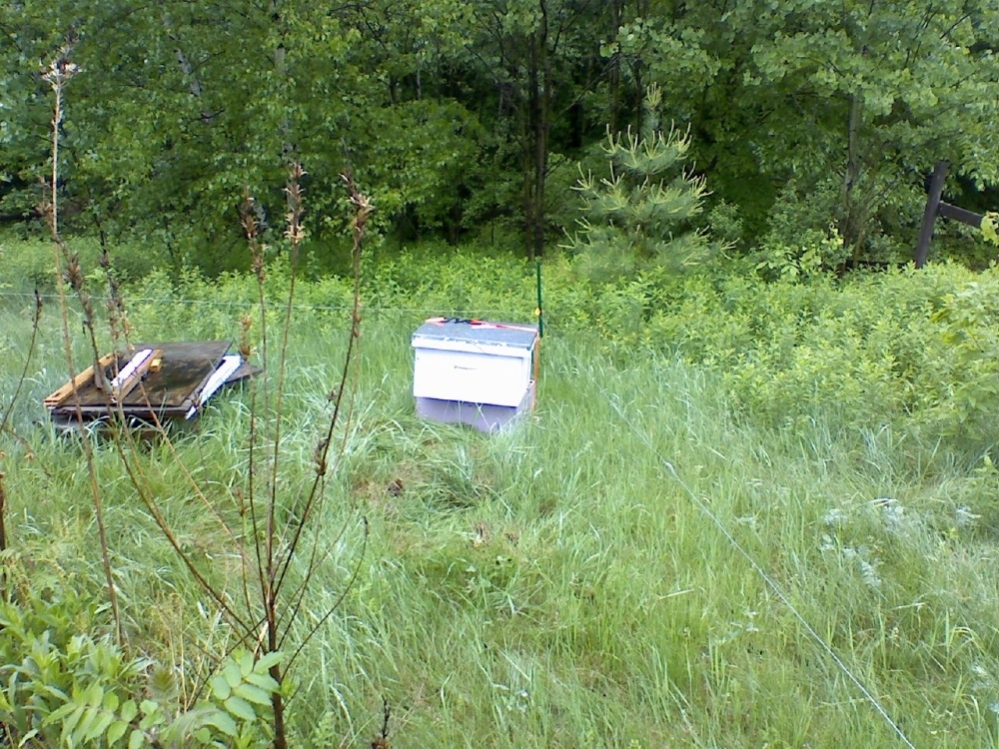 It was rolled back about 15 feet and down the hill about 5 feet.
And then again on August 30th, the SAME hive.
It just got tipped over this time.
The bottom board only slipped a bit.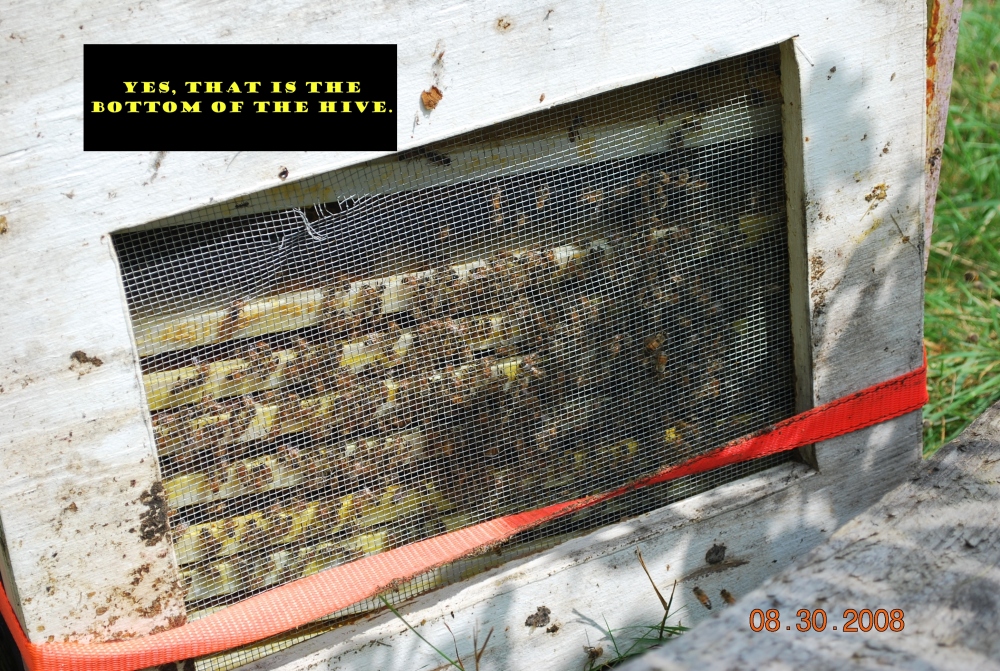 Claw marks in the screen.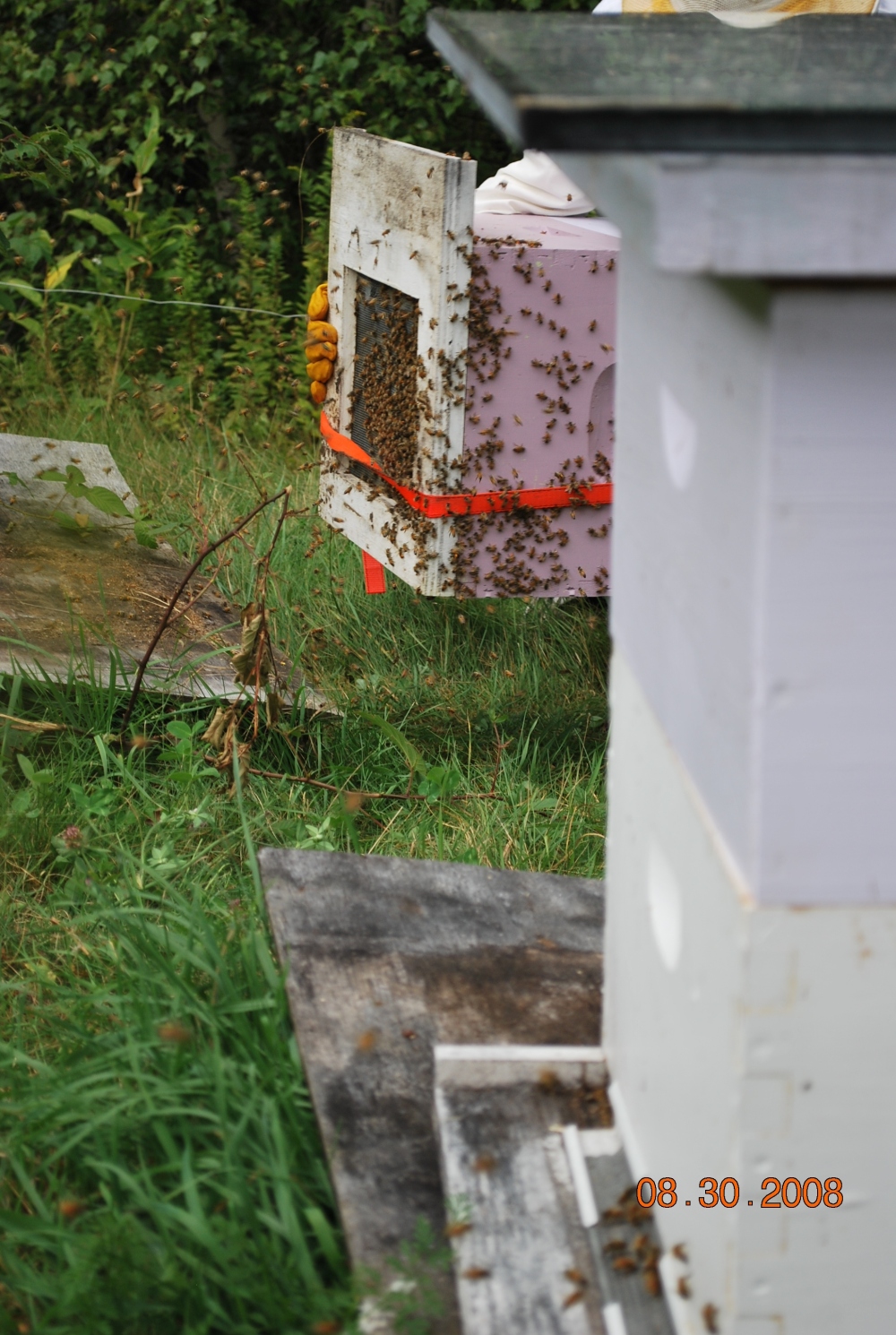 Going up !!!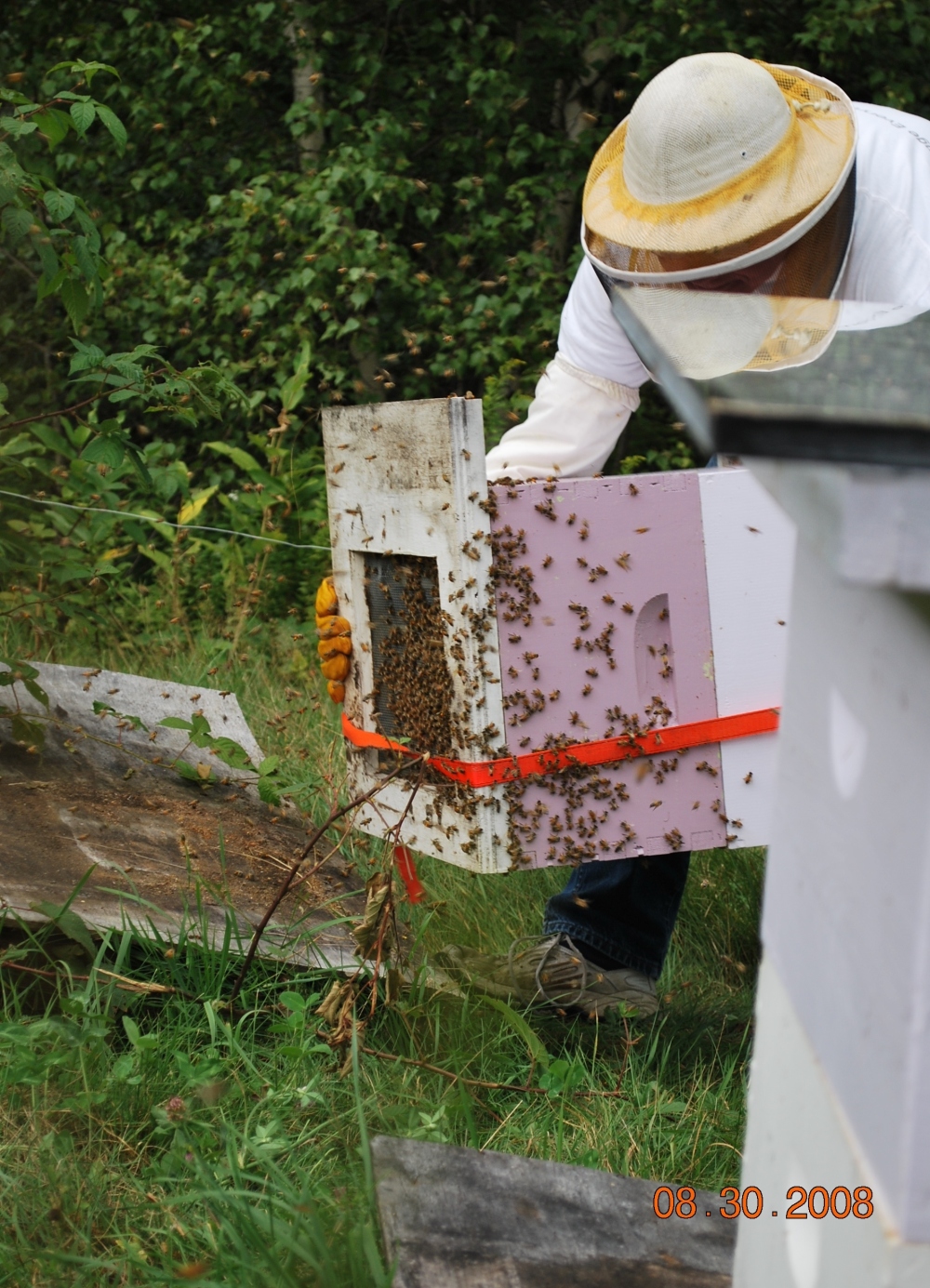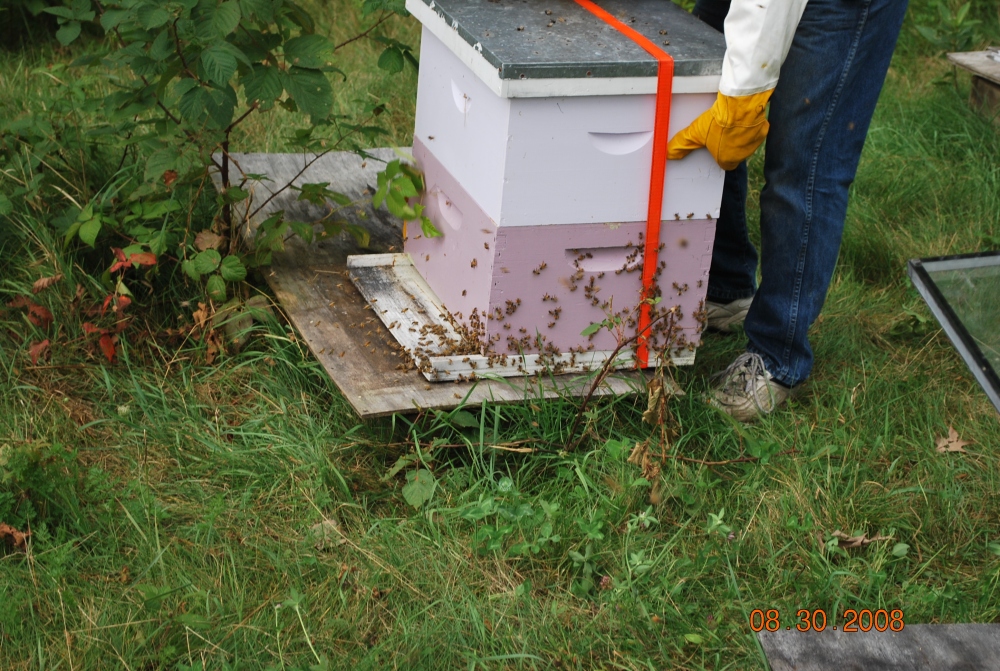 Back on it's feet.
Have you picked any tips about strapping your hives together?
The Visit of 2010.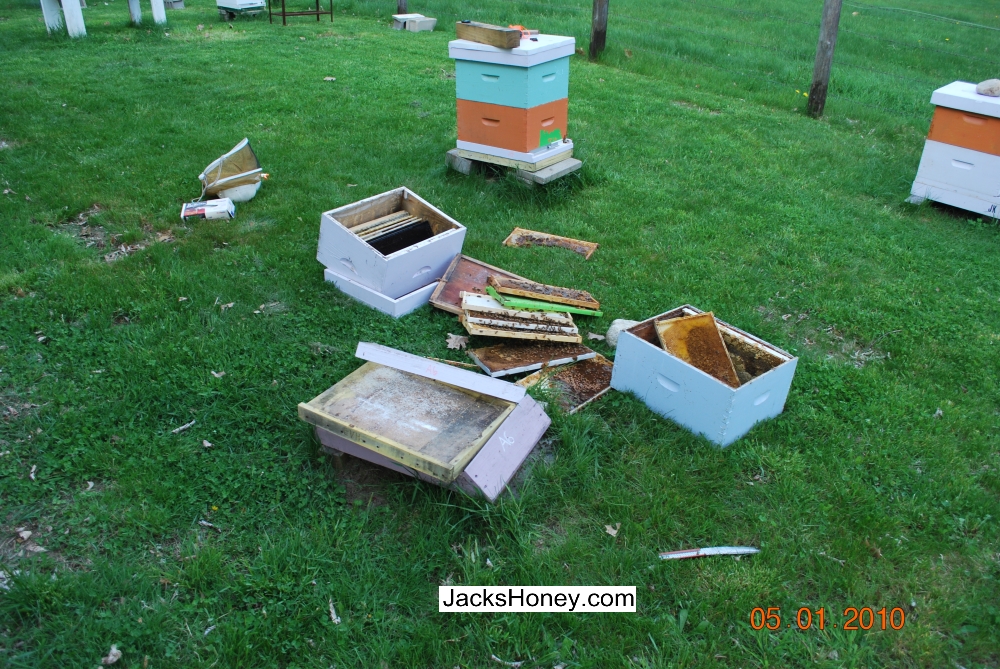 The morning after.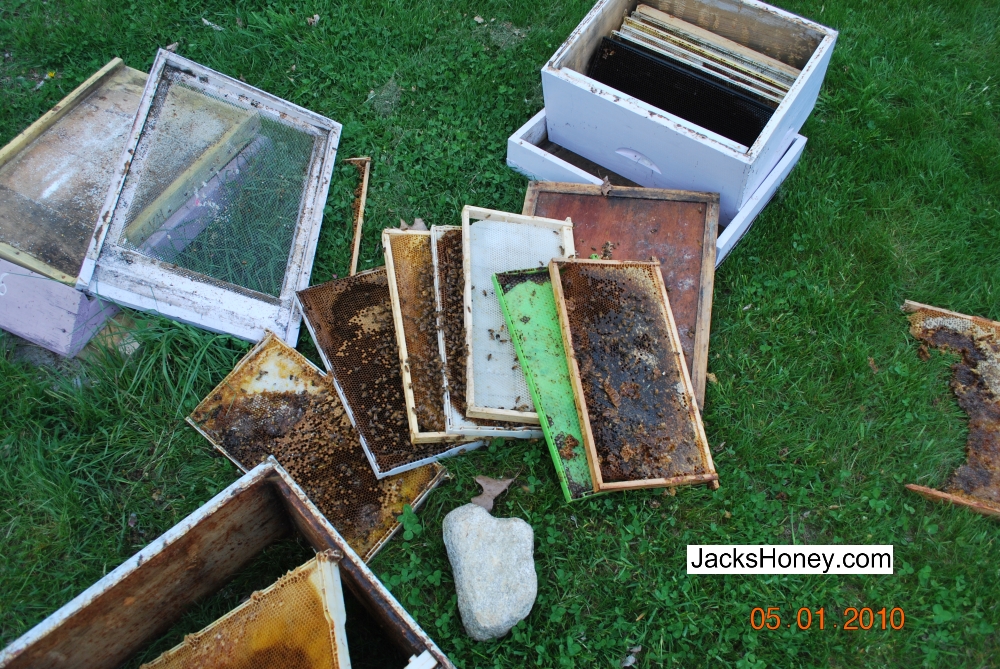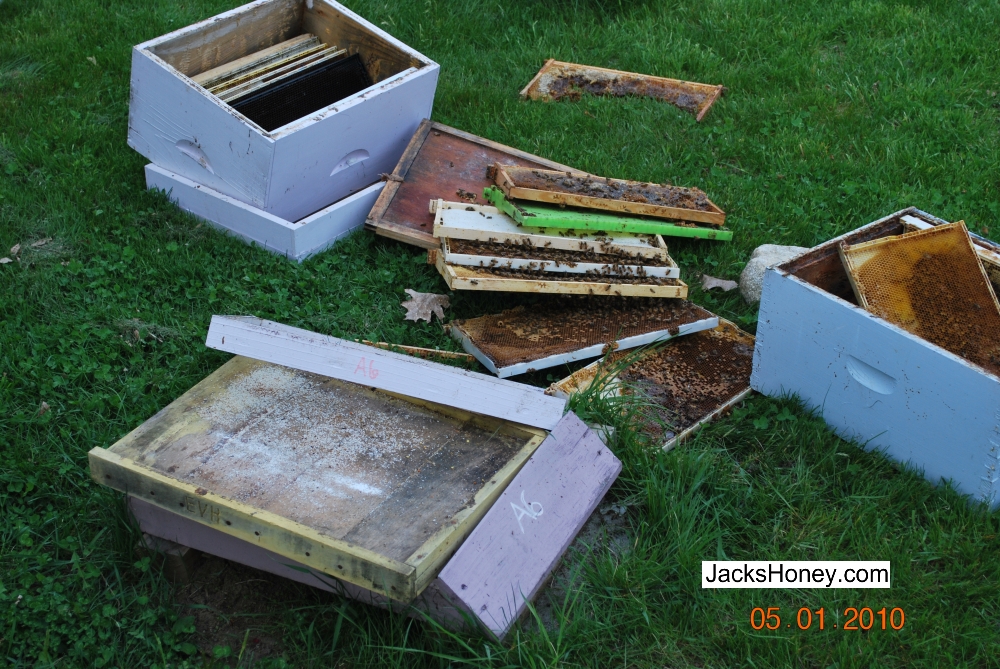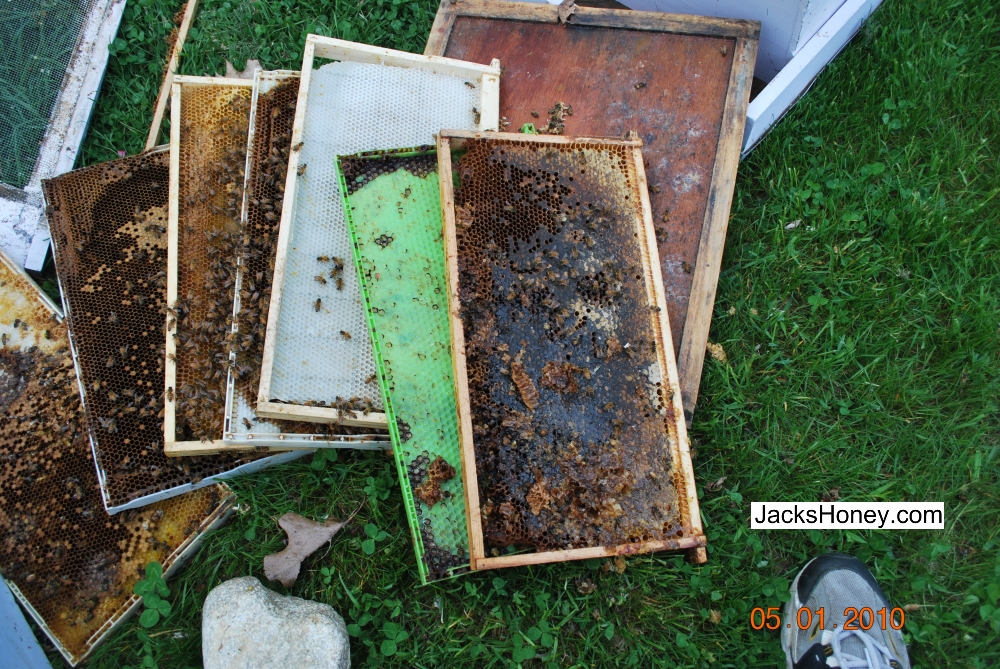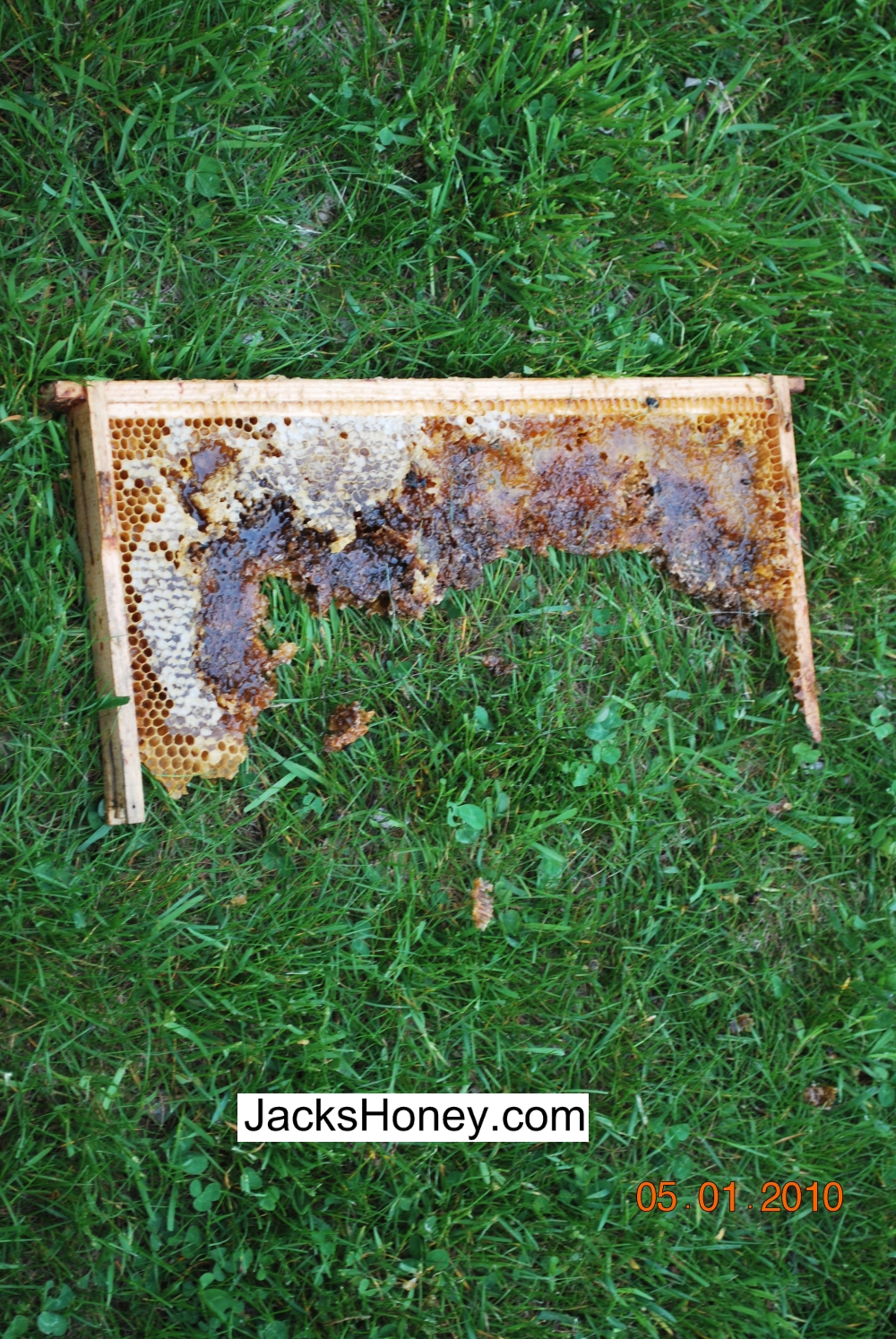 Look closely, you can see the horizontal support wire.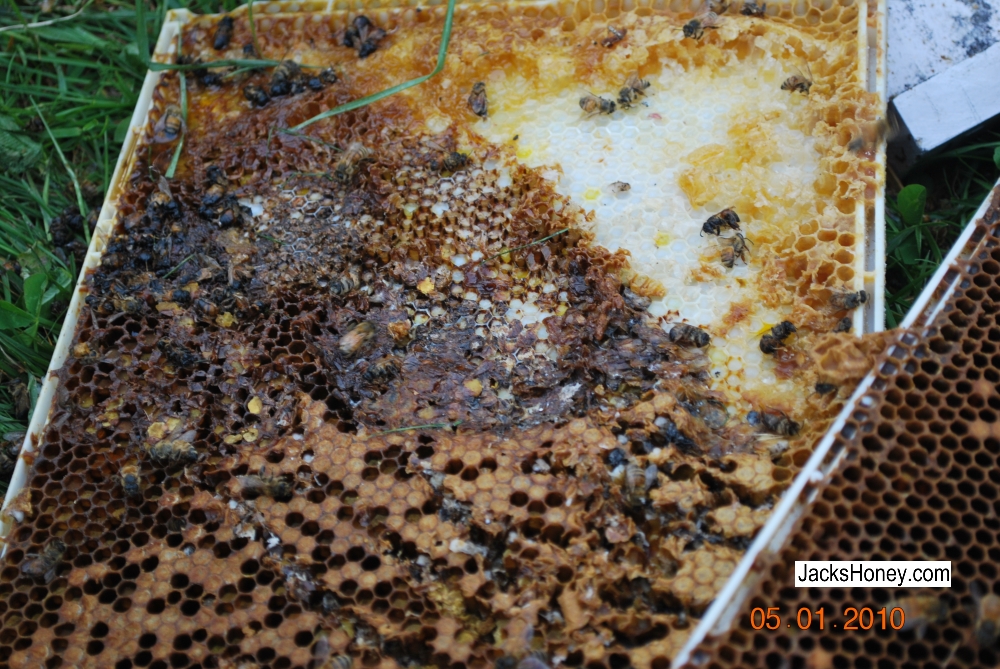 A few faint claw marks.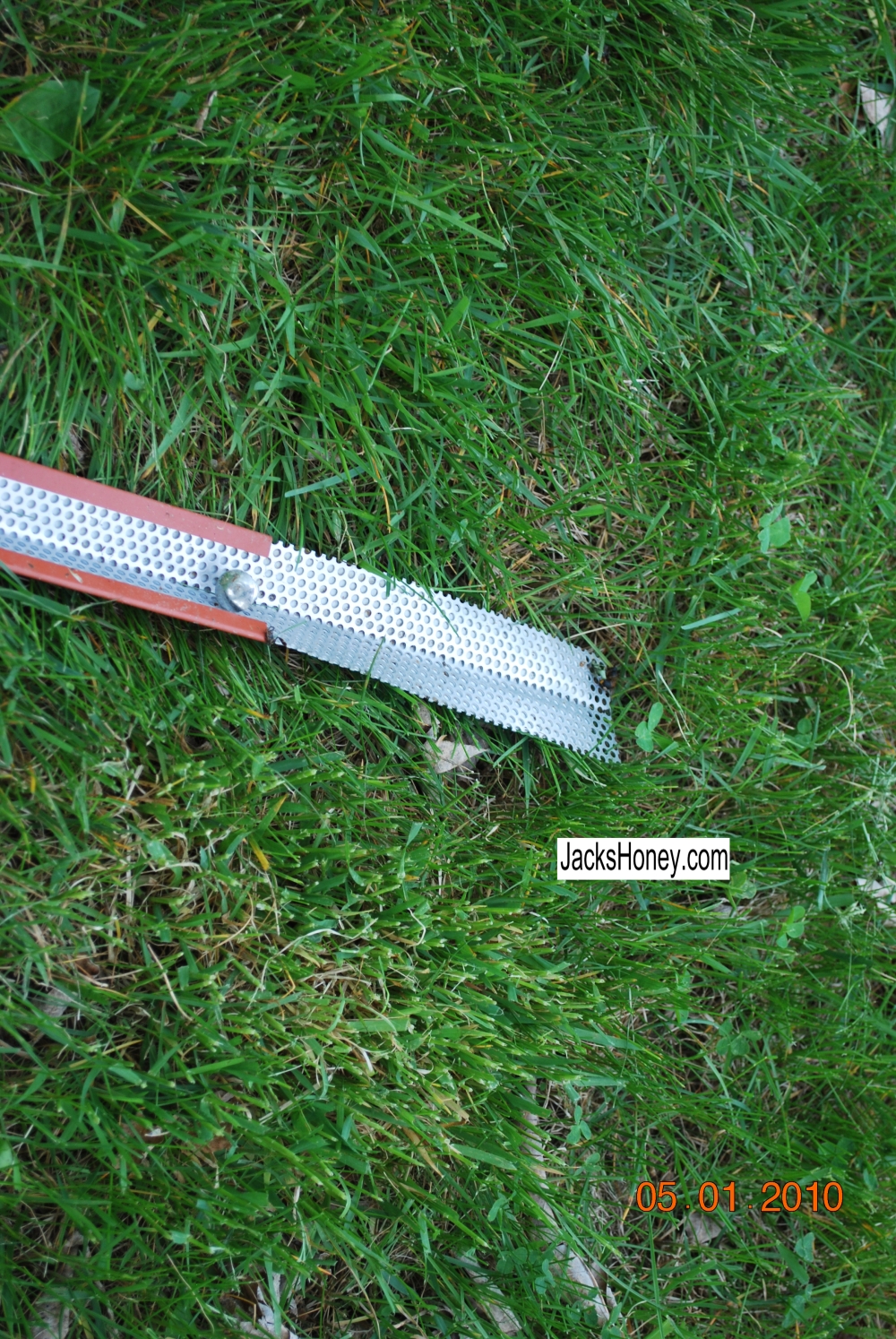 Flattened out entrance closer.